Damar Hamlin's recovery is cause for celebration and relief
[ad_1]

It is too simple to say the broad football community was "right" in how it responded to this week's horrifying Damar Hamlin situation, because there is no right or wrong in such things; just human emotions, instinctive reactions and a lot of heavy, heavy thoughts.
Even so, the way events transpired since the Buffalo Bills safety's heart stopped in Cincinnati on Monday night, right through to the positive improvements announced Thursday and Friday, showed a few things.
The biggest is that there are good people playing and coaching and watching this sport, who, for all the ways in which football puts its stamp on American life, were able to see instantly that it is just a game, and that there's another game that will always be more important.
That would be the game of life, the game Hamlin won, which is exactly what doctors told him when he was able to communicate at last, and the first thing he wanted to know was whether Buffalo had beaten the Cincinnati Bengals.
That game will never be completed, a show of respect to Hamlin's plight and absolutely the correct decision given the drastic effect it had on everyone present, everyone watching and even those who heard about it secondhand.
It has been a confusing time, because we all have different ways of handling trauma and potential tragedy, and that's just how it is, because we're not robots and there's no emotional playbook on matters like this. There has been reflection, prayer, donation, conversation and yes, avoidance, because for some it was too painful a topic to work through.
But there is a different tone now, primarily because the worst outcome of all has been taken off the table. There is the same universal emotion, everyone having reached the same point in their process.
Relief.
Before Monday, Week 18 was shaping up as an all-encompassing, feverishly anticipated football week. It is the final one of the regular season, and for several teams there is everything to play for, either in terms of a postseason spot or seeding.
The Bills and Bengals, led by Josh Allen and Joe Burrow, are still in contention for the AFC's top seed. Aaron Rodgers is trying to get into the postseason. Young stars such as Trevor Lawrence and Justin Herbert are readying for their time to begin.
Yet we know the soul of football is strong — and by this we mean the true heart of the game — because the past days have been a time when other, unheralded individuals became the story, even though they didn't seek to be.
People such as Denny Kellington, a Buffalo Bills assistant athletic trainer, who reacted immediately and instinctively to deliver CPR to Hamlin as he lay on the Paycor Stadium turf and had lost his pulse.
"You talk about a real leader and a real hero saving Damar's life," Bills coach Sean McDermott told reporters. "I just admire his strength."
And people like the thousands of citizens of Cincinnati, who not only put aside all thought of football rivalry but extended their arms and warmth to Hamlin's family with well wishes and offers of help. And their children, who made beautiful get-well cards.
There were all those who donated, from a couple of bucks to tens of thousands, benefitting Hamlin's Chasing M's foundation to the tune of more than $7 million.
There has been a welcome spotlight shined on doctors at the University of Cincinnati Medical Center's trauma department, too, men and women who were "just" doing their job — yes, but gosh, what a job it is — and what a responsibility to bear.
Part of the reason people donate, or buy Hamlin's now best-selling jersey, or post kind messages on social media, is because of the feeling of helplessness. There is nothing much you can do to assist someone fighting for their life, and our very nature is to do something.
The role of the stars in this was as it should be: as leaders. McDermott has been a rock of support for those in the Bills organization and Allen, on Thursday, showed poise and humanity when speaking publicly for the first time since the incident.
Allen took it upon himself to extend thoughts to Bengals receiver Tee Higgins, who had outrageously been on the wrong end of some criticism.
"Hopefully, he found some relief today because that's a football play," Allen said. "I hope that he doesn't hold that upon himself because there's nothing else he could have done in that situation."
There is more that will be said on this. Hopefully there is more good news on the way. In the short term, the weekend's games will go further to show Hamlin that football's family cares about him.
During one of football's worst weeks, those who populate the sport showed their best side. As thoughts remain with Hamlin, that is a reason for some cheer.
An emotion possible now, with the relief having set in.
Top stories from FOX Sports:
Martin Rogers is a columnist for FOX Sports and the author of the FOX Sports Insider newsletter. Follow him on Twitter @MRogersFOX and subscribe to the daily newsletter.
---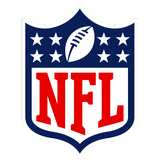 Get more from National Football League Follow your favorites to get information about games, news and more
---
---


[ad_2]