Texas basketball coaching search: Who are top candidates to replace Chris Beard?
[ad_1]

As the college basketball season pushes into the thick of conference play, it's time to take stock of various coaching situations around the nation.
Who are the young coaches who have impressed the most so far this season? Who are the top candidates to be national coach of the year? Who might be facing pressure to win the rest of the way? And who should Texas be looking at as a permanent replacement for Chris Beard?
We break it all down, starting with a look at the situation down in Austin.
Which coaches should be on Texas' radar as the Longhorns look to replace Chris Beard?
Andy Katz: Plenty of coaches are going to get rich and earn extensions off of Texas. That's the world we live in now. Expect this to continue for the foreseeable future. Rodney Terry has a legit shot of landing this job. He's a former head coach and has deep ties to the Texas job from his two stints as an assistant. He knows the state extremely well. And, let's remember, the men's basketball job isn't football. An interim coach could get the head coaching job if he is the right fit. The pressure and attention isn't on men's basketball like it is with football.
I don't buy the other names floating out there at all. Matt Painter isn't leaving Purdue for Texas. John Calipari isn't leaving Kentucky for Texas. Cal has a top-rated recruiting class next season. I fully expect him to give it at least one more run to try and get to the Final Four, especially after the disappointment of this season. I don't see Eric Musselman leaving Arkansas for Texas. And I can't see Jay Wright taking this job, either. If Wright coaches again, it will likely be in the NBA, not in Austin. Could someone like Brad Underwood bolt Illinois for Texas? Maybe.
Let's see how the rest of the season plays out. This is still early to start speculating and keep in mind that the job is also changing with the move to the SEC in two seasons. The schedule actually might get easier in the SEC compared to the brutal true round-robin slog in the Big 12.
John Fanta: First and foremost, this is a top-10 job, and there is a deli line of people who are interested in it. That being said, athletic director Chris Del Conte and the university have never made a more important hire, because this job is not just about winning games, this is also a character hire. I think the Longhorns will look at coaches who have won at the Power 5 level or stick with their roots. I have a trio: Auburn's Bruce Pearl, Alabama's Nate Oats and the current interim head coach Terry. 
Pearl has elevated Auburn basketball into a golden age, leading the program to its lone Final Four appearance in 2019, winning two SEC regular season titles and an SEC tournament. Not only is Pearl a great coach, but he's a big-time marketer who promotes his programs and unites his fan base. He has experience elevating hoops at football schools, which is necessary in Austin. 
As for Oats, he's got Alabama at No. 4 in the country with the top freshman in college basketball — Brandon Miller — starring for him. He led the Crimson Tide to the Sweet 16 in 2021, the program's first appearance since 2004. He's on his way to a seventh NCAA Tournament trip out of eight possible seasons (2020 canceled).
The other option is Terry, who first came on at Texas in 2002 and helped recruit Kevin Durant, D.J. Augustin and Tristan Thompson. Terry was part of a Final Four run in 2003 as well as a pair of Elite Eight berths under Rick Barnes. He came back to Austin after head coaching stops at Fresno State and UTEP. If Terry can keep winning with the 10th-ranked Longhorns, he could have some staying power.
Who are first-year coaches who have impressed?
John: Jerome Tang deserves a look as national coach of the year. He took a Kansas State program that was picked dead last in the Big 12 preseason poll and has the Wildcats 14-1 and ranked 11th in the country. 
Andy: I was going to say Jerome Tang. But since John grabbed it first then I will go with Dennis Gates from Missouri. Gates was highly coveted out of Cleveland State. He didn't have strong ties to Missouri, and yet he has done a wonderful job of impacting that program in a short amount of time. He had two great first impressions with the wins over Illinois in St. Louis — a big deal to Mizzou fans — and over Kentucky at home. Apathy was crushing the Tigers' program. But he has re-energized the fan base. Gates is not a self-promoter. He is driven. But he gets the job done. Good things are coming for Mizzou.
Which coach stands out to you as a rising star?
Andy: Micah Shrewsberry. He's got the Penn State program heading in the right direction. He has built a culture of toughness, grit and defense. Penn State is one of the hardest jobs in the Big Ten, let alone power conferences. But he has his players all in, and that includes holdovers, transfers and high-profile newcomers. I feel comfortable that the Nittany Lions will be in the mix for an NCAA Tournament bid for years to come. If he can get them into the field this year then that will be even more of a plus. His decision to take his team around the state is another gem of connecting with the Nittany Lions population.
John: I already think T.J. Otzelberger is a star, but at 45, he has plenty of years left and has already done an outstanding job in two seasons at Iowa State. Last season, Otzelberger produced the best turnaround in college basketball with a 22-win season and Sweet 16 appearance. This season? Iowa State is ranked 14th in the country with a 12-2 record. The Cyclones haven't missed a beat despite losing Tyrese Hunter and Izaiah Brockington, while also dealing with a season-ending injury to point guard Jeremiah Williams. College basketball has a Wizard of Otz. 
Who is currently your pick for national coach of the year?
John: It's a wide–open race and there's plenty of college basketball to be played. That said, my top candidate today would be Matt Painter and Purdue. If you saw this season coming from the Boilers, we'll take the winning lottery numbers from you as well. To lose Jaden Ivey and have no drop-off is impressive. My other candidate would be Tang.
Andy: The race is wide open. Way too early to call. But the early candidates are Painter, Tang and Oats, as well as Houston's Kelvin Sampson, Kansas' Bill Self and UConn's Dan Hurley. All of these coaches have teams that have overachieved to this point. This race won't be decided until the final weeks of the season. 
And finally, which coach is facing the most pressure to perform the rest of the way?
Andy: There are a number of coaches facing pressure, but not all are in jeopardy of losing their jobs. Still, the pressure is on Kentucky's John Calipari, Indiana's Mike Woodson, St. John's Mike Anderson and Georgetown's Patrick Ewing. Calipari and Woodson aren't losing their gigs. And I don't have information to say Anderson is under any job security, either. But the expectations at Kentucky and Indiana were extremely high — as in title level. Anderson was projected to be coaching an NCAA Tournament team and that seems out of reach at this moment and Ewing has to snap a conference losing skid as well as deal with fan apathy at one of the most historic programs in the sport.
John: Calipari. Why? Because Kentucky has gone from a preseason top-five team and Final Four contender to being a team that wouldn't even be in the NCAA Tournament if it started today. Things are as tense as they've been in Lexington in quite some time after UK suffered a quadrant four loss to South Carolina at home on Tuesday night. While Calipari has the top recruiting class in the country coming in next year, this would make a third consecutive year of disappointment for Kentucky. They missed the NCAA Tournament two seasons ago and were a first-round flameout against Saint Peter's last season. You can feel the pressure brewing on the 63-year-old, who continues to land top prospects but is struggling to win with them. To have the reigning national player of the year and be 1-3 in conference play is highly disappointing. The Wildcats' big dance hopes are in serious peril. 
Andy Katz is a longtime college basketball writer, analyst and host. He can be seen on the Big Ten Network, as well as March Madness and NCAA.com, and he hosts the podcast "March Madness 365." Katz worked at ESPN for nearly two decades and, prior to that, in newspapers for nine years
John Fanta is a national college basketball broadcaster and writer for FOX Sports. He covers the sport in a variety of capacities, from calling games on FS1 to serving as lead host on the BIG EAST Digital Network to providing commentary on The Field of 68 Media Network. Follow him on Twitter @John_Fanta.
Read more:
Top stories from FOX Sports:
---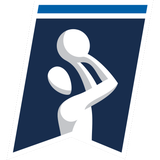 Get more from College Basketball Follow your favorites to get information about games, news and more
---
---


[ad_2]