Valerie Bertinelli Is Doing Dry January To 'Reset' Her Body
[ad_1]

This January, Valerie Bertinelli is going alcohol-free.
The celebrity chef announced on Instagram that she's going to abstain from alcohol during the first month of the year to "reset" her body.
"I like it so far," Bertinelli said of her Dry January campaign, which she said she was inspired to try after seeing an inspirational post on a friend's Instagram account.
"But, I'm doing it for two reasons. One, I want to try and cut down the cravings for my sugar. And I think alcohol exacerbates that," she said. "And two, I want to calm down the cortisol in my body that has been raging for the last five, six years. I've been in fight, flight, freeze, fawn mode. And I want to go into rest and digest. And I think cutting alcohol will help me do that."
While Bertinelli is going cold turkey on alcohol, she said she doesn't believe it will be hard to do because she's already been drinking "less and less" for the last seven months.
"So, this is it's mainly about sugar and resetting that fight, flight freeze, spawn mode that I'm helping with meditation and with journaling, and I think with all that, I may reset my whole body," she said. "Anyway, that's my theory."
And while the actor and Food Network star made it clear that she's not a doctor, she hopes to see amazing results.
Bertinelli is so excited about the whole experience that she's even asked fans to join her.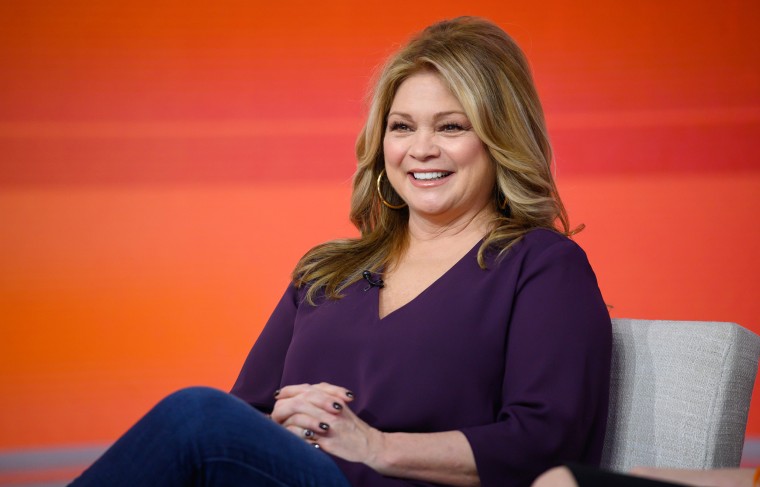 "If you're doing a Dry January, let's have fun. Let's do it together," she said. "If not, it's OK. It don't matter. You take care of yourself, I'll take care of me."
After filing for divorce from Tom Vitale in May 2022 and having it finalized in September, Bertinelli said her last few New Year's have been pretty sad.
But she made a promise to herself to take 2023 by storm.
"This New Year's Day is coming in so much happier than last year's. From a young age, New Year's Day has been one of my absolute favorite days, for the last 5-6 years it's been one of the saddest," she said on Instagram while twirling around to Taylor Swift's "Clean."
"No more. There is so much to look forward to now, when before it just looked endlessly sad, scary, lonely and stressful," Bertinelli continued. "I have no idea what's ahead for me and I'm not worried. I'm free. This New Year's Day 2023, is the first day of the rest of my life! I wish all of you every bit of joy and happiness and kindness that you claim. It's all yours. Grab it!"


[ad_2]